iCrowdNewswire - May 7, 2015
Ma+Pas pickles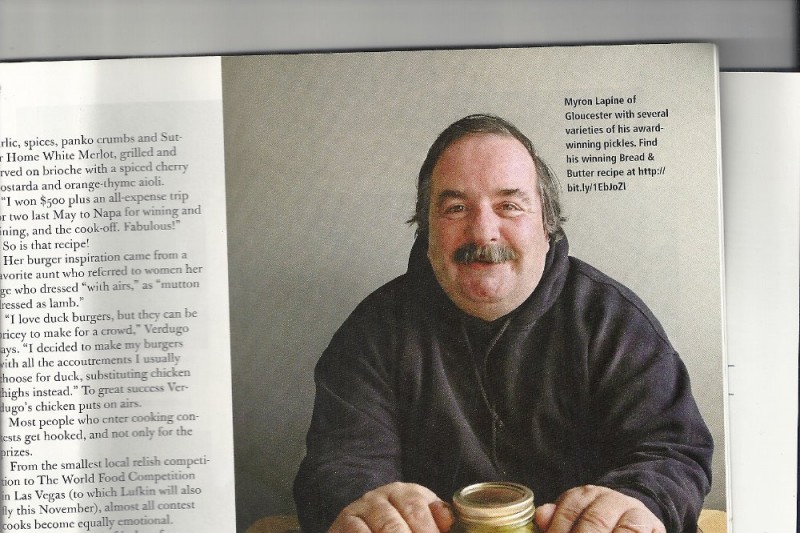 My name is Myron Lapine and I have worked from age 16 until I was 50, when I became permanently disabled due to lack of blood flow in my hips which needed replacing. Age 50 is too young to retire, so I want to turn one of my hobbies into a business. I have been making homemade pickles since 2002 and I have won over 16 blue ribbons. I have done an episode on a local cable show demonstrating how to make them and people liked it. I also have been featured in a local magazine in December 2014. My pickles and relishes have been requested from as far away as Florida. I now have expanded my business plan with jams, jellies, relishes, chutneys, green tomatoes, and compotes. Thanks to the encouragement of many awesome friends and fans, I am ready to go public.
I have been doing research on pickles and fresh canned food for a while and I have found a great need for local products, homemade with love, less sugar, and no artificial preservatives. Our fruits, vegetables, and berries are gathered at their peak of ripeness, so you can taste the freshness in every bite.
My goal is to start a small artisan business. I would like to eventually do this for profit and it is a dream that I believe is time to bring to life. My little business is called Ma & Pa's Pickles, Etc., products like your parents and grandparents made years ago. I hope you will join me in "going green."
Thank you. Ma & Pa's Pickles, Myron Lapine.