iCrowdNewswire - May 4, 2015
Show Satellite/Phone 2 Sat & ins.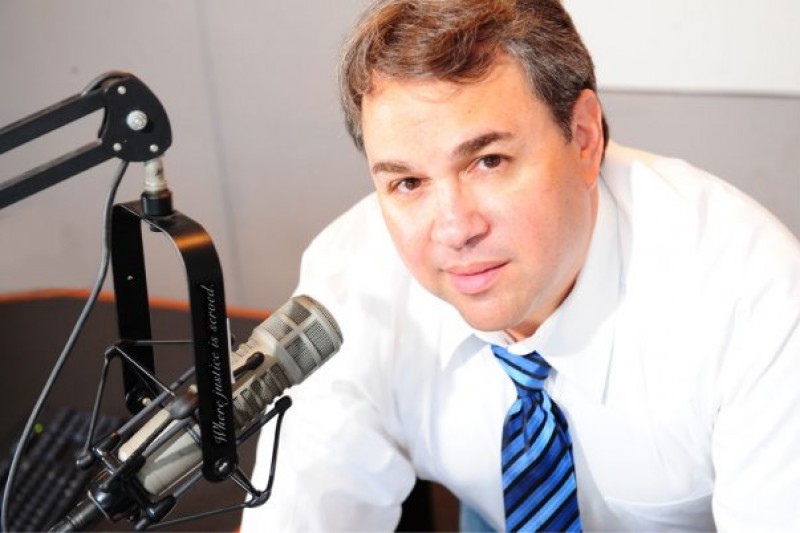 Our show is forging a new place in the digital world. Who heard of "Google" and "eBay" and "Amazon.com" 20 years ago? They made something HUGE out of this new Internet thing. Now, it's not so new anymore and it is taking over the world of audio, video, gaming, etc.
We, on the Norman Goldman Show, are transitioning away from old school "radio" to the new world of smartphone apps, Internet streaming and podcasting. Every Monday – Friday, from 3 to 6 PM Pacific (4 – 7 PM Mountain, 5 – 8 PM Central and 6 – 9 PM Eastern) we do a live audio show that is national and gaining in popularity. I was a practicing lawyer and teach law, civics, politics and life lessons in an entertaining, briskly-paced and funny way – with a unique style that people seem to like. www.normangoldman.com There is LOTS of free audio on our website, too – to check us out!
The 2 BIG corporate owners of "radio" will not put us on (and have thrown us off big stations in big cities) and are losing money anyway. Limbaugh, Hannity, etc. are paid big money but are losing audience and money on "radio".  I have done a big series on this for our podcasters, Jan. 20 – 24, 2014 and beyond.
BUT, we are still on about 10 radio stations (including Chicago, Minneapolis/St. Paul, Albuquerque and others) and THEIR Internet streams are growing, as is ours at www.normangoldman.com. THERE IS STILL VALUE IN BEING ON THE RADIO. PEOPLE STILL SEE RADIO AS CREDIBLE. And, it helps build audience – people stumble upon you while going around the dial.
We broadcast from a studio in Los Angeles. We transmit our show via high speed, specialized "telephone lines" from Los Angeles to Denver, where the satellite center in Denver then uplinks our audio to the satellite and delivers it to radio stations, for re-transmission to their listeners. The cost of the high speed phone lines, satellite service and insurance for the studio, all together, is a total of $50,000 per year, payable up front, each August.  The costs WOULD BE HIGHER, but I have negotiated these costs to be lower, due to the one-time payment, upfront, in August, for the next year. I have gotten big discounts for the upfront payments.
For the last 5 years, and up until now, Frances (my wife) and I have paid the $50,000 ourselves, out of our pockets. BUT, we are running low on funds and cannot do that again this year. The show itself is still not breaking even but we are getting closer. Every $10 a month podcast subscription ($100 is the yearly cost – 2 months free with that!) gets us closer to breaking even monthly, in our ordinary business expenses, but this once-a-year-$50,000 thing is a tough nut to crack now.
That is why I am asking for your help, to keep our voice on the radio and online. We ARE going viral and people ARE finding us. I am TOTALLY convinced that this endeavor CAN AND WILL WORK – but we need to keep building it. It will take more time and more effort. Remember, we are creating something VERY new and taking on something VERY old and accepted – radio – but radio is dying and will we still be there to replace it when the broader public is ready for us?
I thank you for considering support for our unique and needed show!