iCrowdNewswire - May 1, 2015
Demetrius Business Innovation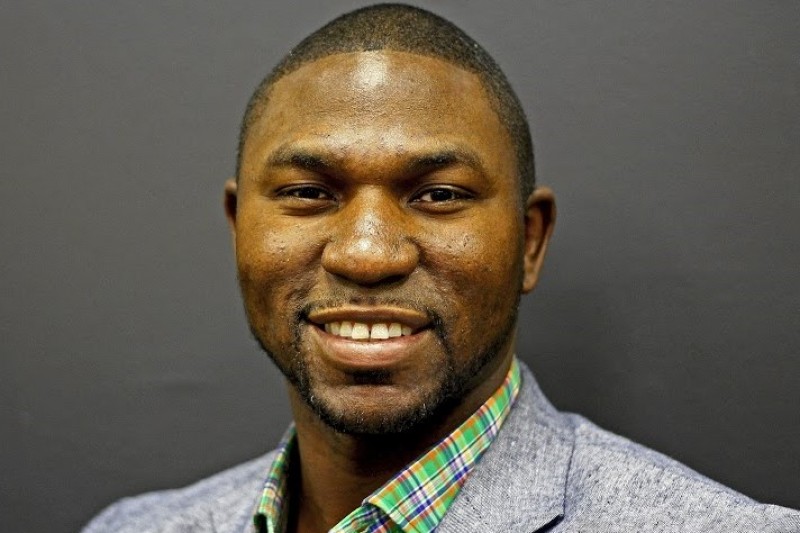 Hello,
My name is Demetrius J. Office, and I am a veteran of the United States Air Force.  I was born and raised in Atlanta, Georgia and attended Reinhardt University.  Some of my passions is Basketball, Golf, and Reading.  I went off to College to play basketball and when the disaster of September 11, 2001 struck, I joined the United States Air Force to fight for our freedom.  My track record is listed below:
October 2001 – Enlisted into the USAF
August 2003 – One of several project managers to implement a $474 Million program into DOD called DTS
September 2006 – Graduated Airmen Leadership School and pinned on Sergeant and Had a beautiful baby girl
June 2010 – Deployed to Afghanistan, earned The Army Commendation Medal and Hand picked to be Executive Assistant to Wing Command Chief
November 2012 – Joined the most powerful & fun travel club
July 2013 – Found my purpose!!!  Obtained a key certification that opened a door to live my dreams
September 2014 – Selected for Leadership Greater Enid & became an International Toastmaster
December 2014 – Separated from Active Duty & joined the Air National Guard to continue serving the state
Current 2015 – Seleected by City Chamber as Ambassador of the Month, Voted in as team Captain for Chamber Ambassador program, Voted as President Elect for Chamber Ambassador program & with your help launch my company the focus on human capital.
My life has been centered around service.  I created a proprietary method called R.E.A.C.T.  This stands for Reward, Engage, Act, Communicate, & Teamwork.  I have over 14 years experience in Human Resources and is currently a business student with a minor in Entrepreneurship at Northwestern Oklahoma State University.  The reasons that I created R.E.A.C.T. is because there is a $450 Billion price tag on bad management annually.  People are waking up hating their jobs and it is hurting our economy.  My lifes work will be dedicated to change the atmosphere and develop the corporate culture.  When you choose a company to work for, you are sacrificing your family, time, and health in pursuit to provide success through the products and/or service, but as well for your family. 
CEO's are asking employees to give birth to their visions and grow our dreams with very little incentives.  Well now it is time to deliver innovation to that process.  With your assistance I will be able to launch this concept into corporate America to influence a new way of doing business.  This strategy is designed to hire the right people for the right job.  Once you have been properly vetted into the company, it is imperative that the introduction to the culture is shared.  We tell new talent if you work really hard and prove your worth then reward will come.  That method is flaud.  Today employers will be thanking you for choosing to build the organization and delivering a reward in the beginning.  Following the reward is the engagement, then the action plan, followed by opening up all lines of communication, then putting the magic touch of teamwork to the process.  These incredible steps will put culture at the forefront. 
Employees are working an average of 60 hour weeks and divorce rates are rising due to stress levels.  This strategy creates a family-friendly environment and addresses the hiring process.  I am in need of financial assistance to launch all components of my company Makarios Developments.  We are Strategy Consultants poised to bring R.E.A.C.T. to life because we acknowledge for every reaction there exist a behavior.  The behavior behind the way we do business is the focal point of infrastructure.  Healthier and happier people is what we need to fuel the workplace.
Special offers to individuals that want to help me make a difference.  Everyone that donate $30 or more will recieve a T-Shirt contingent on reaching the goal.  Anyone that donate $1,000 or more will be offered 1% equity stake in the company pending legal counsel.  If you are willing to partner and donate a large lump sum, we can negotiate a larger percentage of equity.
Mission:  Makarios Developments aims to foster an environment where community and togetherness are focal points of infrastructure.
Vision:  To be a global brand that promotes focused hope, skillset, and collaboration.
Mantra:  One Team, One Family, One Fight
Capre Diem
Demetrius J. Office
Makarios Developments, LLC.
CEO