iCrowdNewswire - Apr 9, 2015
Market on South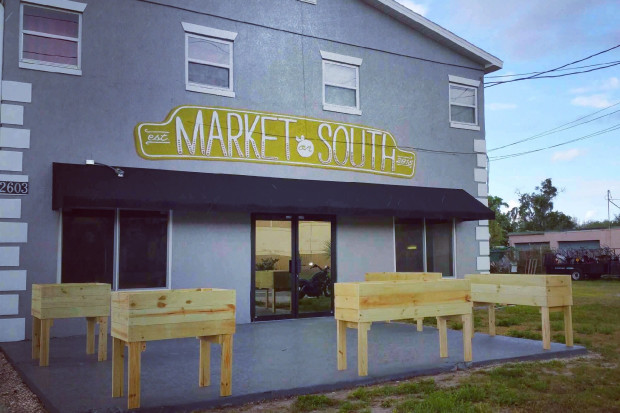 By Celine Mariah Duvoisin
Bringing the shared market to the milk district!
We bring to you, Market on South. The home of Dixie Dharma, Humble Bumble Kombucha, and Valhalla Bakery, as well as facilities for other local vegetarian and vegan small food providers, manufacturers, and vendors.
Basing our business on the shared market concept, and having multiple vendors under one roof, we've created a mini market. We will showcase local artists, and craftsmen, giving the little guy a place to rent a shelf to sell locally made items, without everyone having to build their own storefront.
We will be hosting a Saturday morning farmers market, offering cooking classes, lessons on brewing your own Kombucha, as well as basic cake decorating classes.
We currently have the space, have the equipment, but we have run into some snags with the city, and need your help to get over these final hurdles. Two of the main ones are: the ceiling needs to have additional fire rating or a sprinkler system installed, and the Hvac system needs to be upgraded. As well as many other little things that have added up to more than we can handle on our own. The kitchen is in place, the equipment is ready, we just need your help to jump these last hurdles.
The perks offer a wide array of funding options, and we thank you for all of your support and patience as we've been building this concept. We wouldn't be here without you guys!