iCrowdNewswire - Apr 8, 2015
USA Eco Shoe Factory Needs Equipment
OUR GOAL: To majorly upgrade & update our equipment in our 30 yr old factory and open our doors to other sustainable designers and hire more skilled artisans. There are no factories left like ours in the states and our high-caliber design standards and mandatory sustainable production can truly impact the future of our planet and economy.

WHY CARE ABOUT SHOES?
They get you from point A to point B, but do you ever think of the stories behind your shoes? The people who created them? While most shoe production stories are tales of slavery, environmental degradation and animal exploitation – the stories behind Nicora Johns Shoes and our factory are all about supporting artisans, creating US jobs, respecting the planet and animals, thus creating a new generation of conscious, collective and enduring style.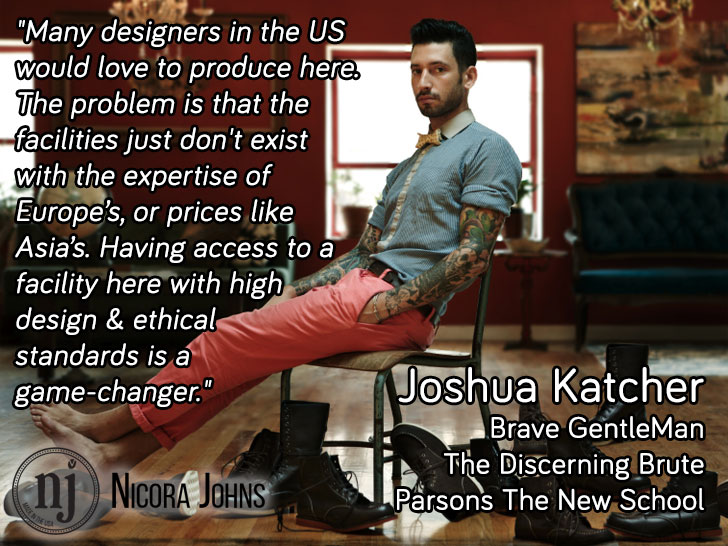 FACT: There are next to zero shoe manufacturing facilities left in the United States available to emerging shoe companies, which forces them to outsource as the only option.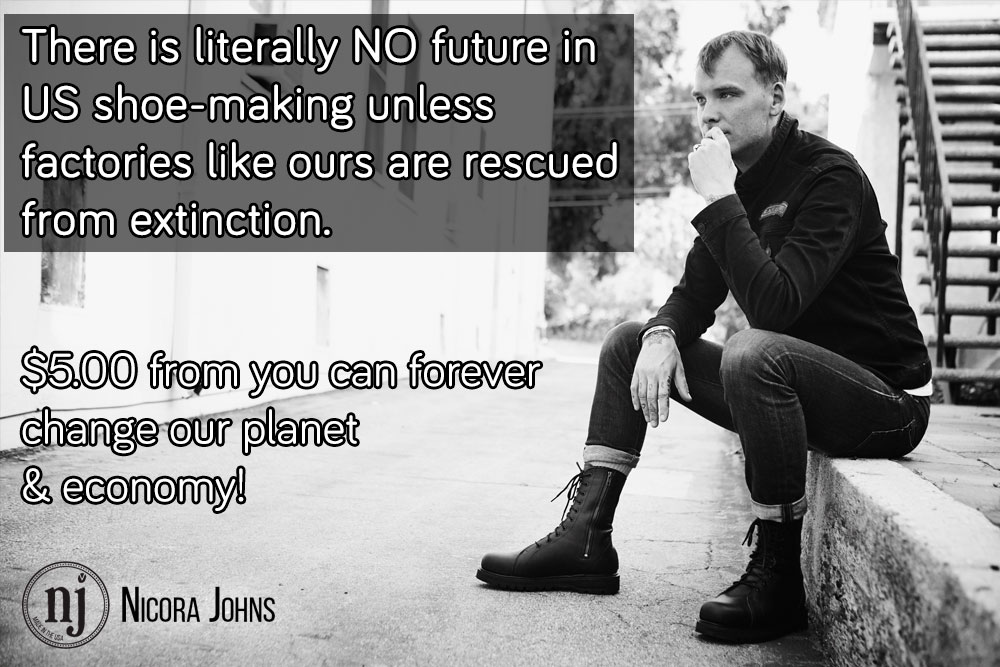 FACT: The leather trade has run amuck! Millions of cows, goats, pigs, kangaroos, sheep and even dogs are slaughtered every year, enduring immense suffering for the heavy demands of their skins. (Most of which come from nations like China where there are no penalties for animal or human abuse).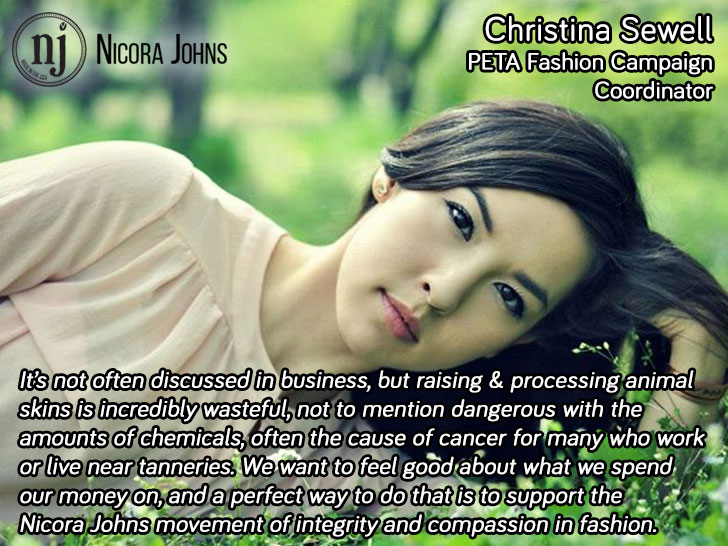 FACT: Leather is also toxic! Tanneries are notorious for emitting dangerous cancer causing chemicals, including arsenic and formaldehyde into neighboring air and water supplies.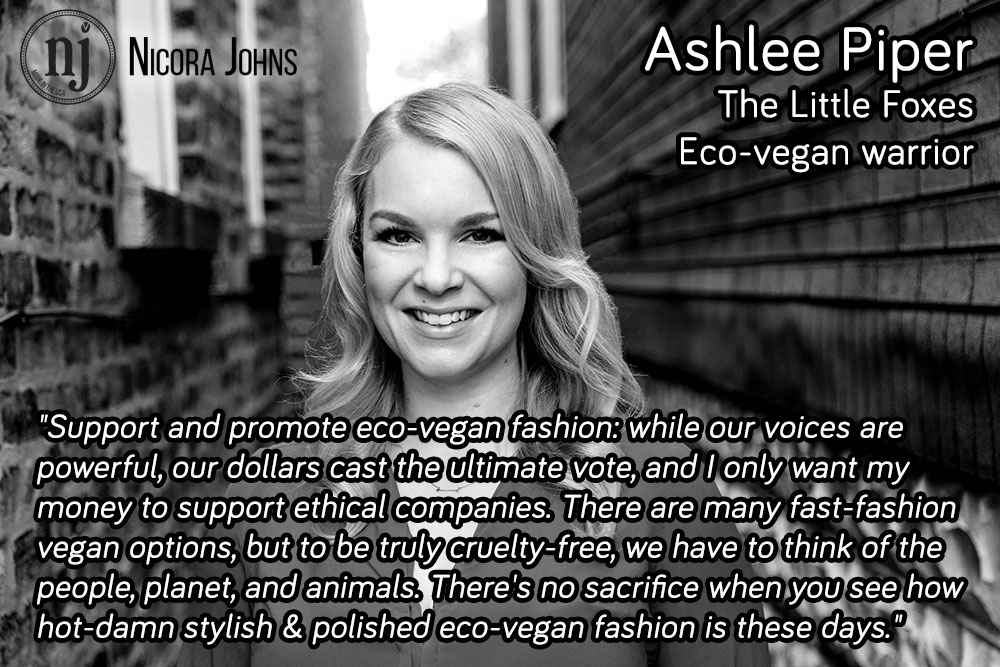 THE USA SHOE INDUSTRY IS ON LIFE SUPPORT:
FACT: 99% of Americans spend $20 billion per year on shoes made by foreign producers, 90% of which are not produced sustainably.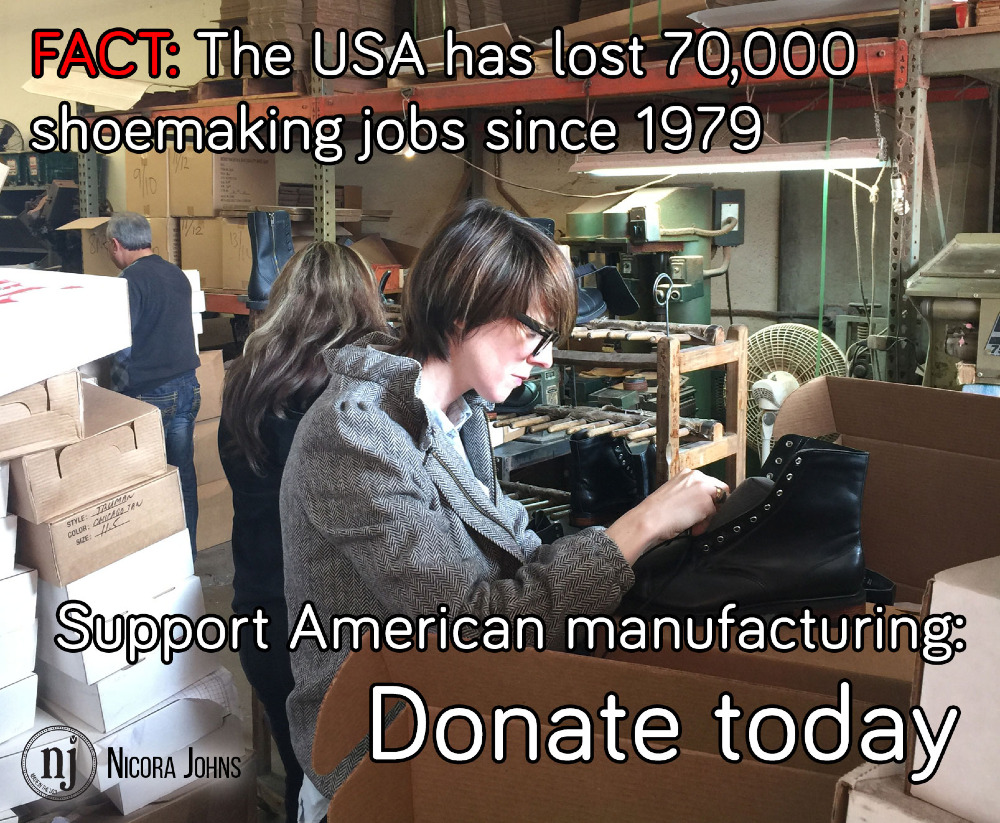 WHAT OUR FACTORY NEEDS:

MORE ON THE FOUNDERS OF THE NICORA JOHNS FACTORY PROJECT: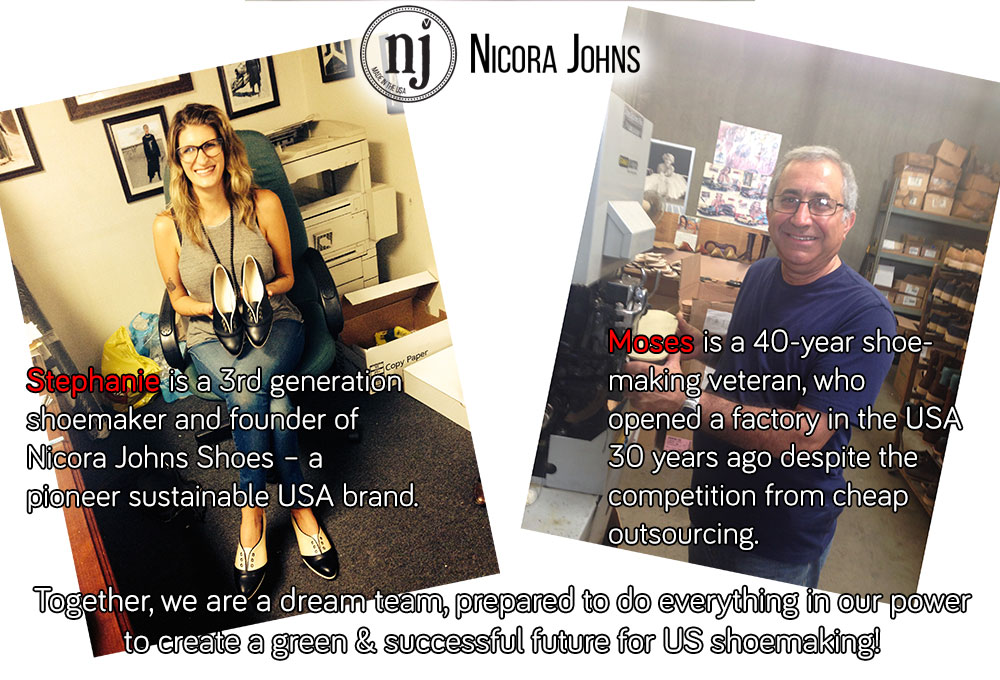 SPECIAL THANKS:
Millicent Johns / Shoemaker muse
Sarah Wefald / Media Master
Tamar Samir / Parsons the New School of Design
Joshua Katcher / Designer & Pioneer
Ashlee Piper / The Little Foxes
Christina Sewell /Fashion Campaign Coordinater PETA
Patrick Fogarty /Video
Music Courtesy of –  Matrimony
Jonathan Weiner / Photographer